It's not a dream — after more than five years, Tim Foljahn has returned 
with a stunning new solo album, I Dreamed a Dream. His decades as a 
highly in-demand guitarist — in the studio and on-stage — all the while 
perfecting his own songwriting — are crystalized in this record. Foljahn's 
songcraft, guitar expertise, and seamless genre changeups are all back, 
but imbued with a new sense of depth and beauty. Lyrically, the dream 
of life is a recurring theme, along with disillusionment, and ultimately, 
resurrection. The album is a mature, vital work; Foljahn draws not just 
from his vaunted career in music, but also from the ever-shifting world 
around us. 
I Dreamed a Dream reunites Foljahn with noted producer/engineer/mixer 
Tom Beaujour (Juliana Hatfield, Nada Surf, Jennifer O'Connor) who 
worked on Tim's previous releases Fucking Love Songs (Kiam, 2015) and 
Songs for an Age of Extinction (Kiam, 2012). (Foljahn's self-produced 
instrumental soundtrack Dead River arrived in 2014.) Recording 
occurred off and on over the past several years at Beaujour's New Jerseybased 
Nuthouse studio. (Cut Tim some slack; he was also earning a 
Masters in psychoanalysis, when not playing in Assistant Warden 
Caputo's band Sideboob on the hit show Orange Is the New Black.) 
Beaujour and Foljahn's producer-musician relationship has evolved into 
something just short of telepathy; as Tim has refined his writing, singing, 
and playing, Tom has complemented him 
sonically. 
Although releasing work as a solo artist for the past decade, Foljahn has 
always thrived on collaboration. With Sonic Youth drummer Steve 
Shelley and a rotating cast of bandmates, he put out five diverse and 
critically-acclaimed albums as Two Dollar Guitar. His distinctive guitar 
tone has graced records by Cat Power, Half Japanese, Thurston Moore, 
and many others, and Tim has performed live with greats such as 
Townes Van Zandt and Boredoms. For I Dreamed a Dream, Foljahn 
reconvenes with two of his longtime Two-Dollar teammates: 
bassist/arranger Jeremy Wilms (TV on the Radio, Julian Velard, etc.) 
and the internationally renowned Danish/Spanish/New York vocalist 
Christina Rosenvinge, who's had an album produced by Lee Ranaldo of 
Sonic Youth. (Rosenvinge is also a longtime outspoken critic of sexism in 
the music industry.) On drums is the sublime Brian Kantor (Fruit Bats, 
Vetiver), who had also contributed to Fucking Love Songs. 
Oh, and there are strings, luscious strings. Wilms' meticulous 
arrangements for Meagan Gould (violin/viola) and Danton Boller (double 
bass/cello) run parallel to one another, dancing in and out of formation. 
Nowhere is this more clearly displayed than on the perfect instrumental 
miniature "I Dreamed:." Gould and Boller's precise playing flavors several 
tracks here, including the gorgeous opener, "Once." It kicks off with 
spare plucking, before Foljahn — with his rich, warm voice — delivers 
the opening words: "I once made love to the/most beautiful of al/lonely 
women in the world." It's only the first example on an album full of 
compelling, thoughtful lyrics. (Go ahead, psychoanalyze the 
psychoanalyst!) Guitar comes to the forefront in "Low Down Day," a 
country-flavored tune with a shuffling beat, as the narrator contemplates 
inner darkness. 
The rhythm section of Wilms and Kantor anchors the loping groove of 
"Ghost Ripper," as Foljahn unleashes two killer solos. "Remember Me, 
My Love" is a propulsive rocker — until the strings give it a psychedelic 
twist. That's followed by the raw electric blues of "Wake Up" (from the 
album's titular dream — because the girl is gone, daddy, gone). The 
bouncy "I Can't Decide" contains a much sunnier lie-l-lie refrain than the 
one in Simon & Garfunkel's "The Boxer." (The song previously appeared 
in much grungier form on Rough Trade Publishing's 2017 indie all-star 
compilation A Song a Day, which benefited the Southern Poverty Law 
Center.) 
All the performers get to stretch out over nearly six-and-a-half minutes of 
the majestic, Leonard Cohen-haunted "Day Is Done." Ah, but the album 
isn't done quite yet. For we succumb once more to the unconscious 
world in the swirling, hypnotic "In My Dreams." A subtle African beat. 
Two guitars chase each other's tails, one phased, one twanging. Ghostly 
backing vocals. Wheezing electronics. And then… it's gone. Was it all a 
dream? No, it's the great Tim Foljahn.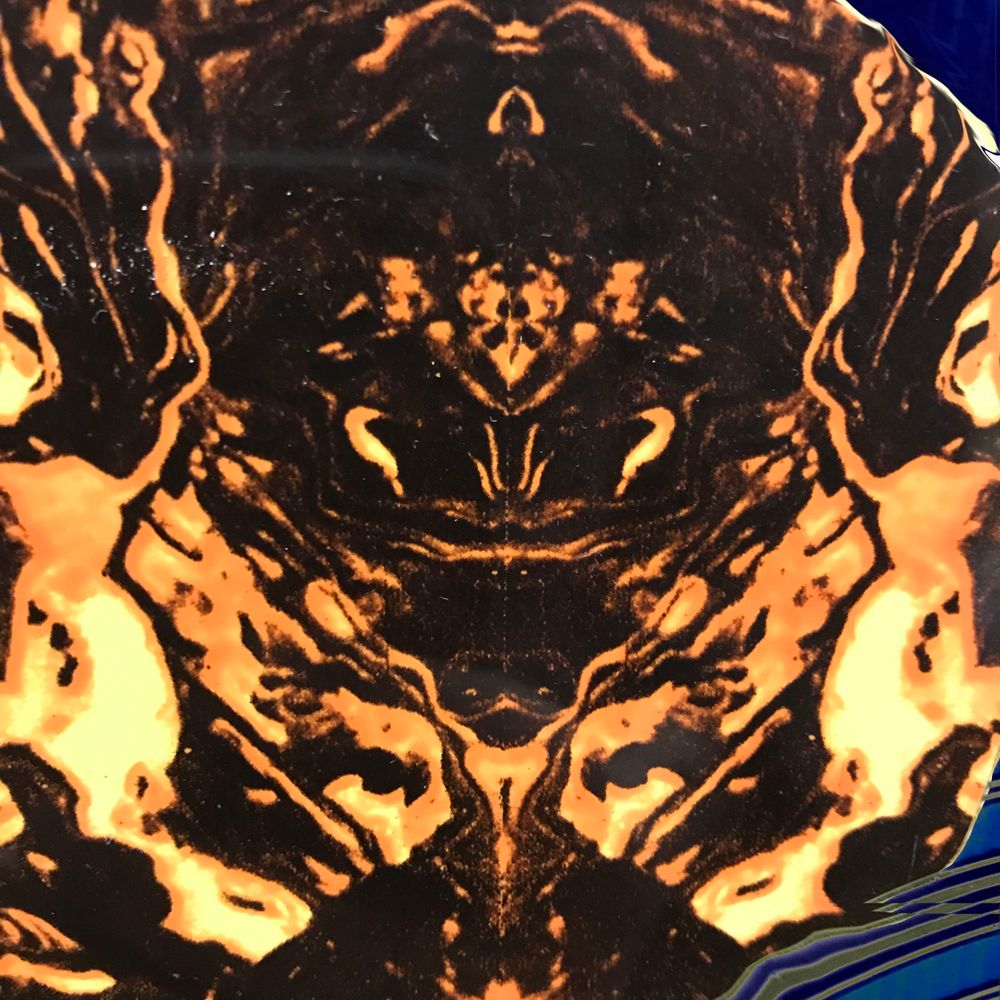 Tim Foljahn's solo records have always been inward looking. They're written, played and recorded by the man himself, sparsely set, late night interior monologues intoned in an echoey baritone that pretty much defines the sound of being alone.
Sure Foljahn has played with other people — most notably with Steve Shelley in Two Dollar Guitar, but also as a guitar for hire with Cat Power, Townes Van Zandt, Half Japanese, the Boredoms and Thurston Moore's Psychic Hearts. Most recently, you could catch him on the hit show Orange Is the New Black. He's a member of Assistant Warden Caputo's band Sideboob. (In real life, Sideboob's songs are written and performed by Adopted Highways; that's Foljahn, Jennifer O'Connor and Tom Beaujour.) Still, despite all this collaborating as a songwriter and sideman, in his solo work, he seemed up to now, fundamentally solitary.
That's why Fucking Love Songs is so surprising and ultimately so satisfying. It engages with others, specifically significant others, in a cycle of songs about relationships. "While I was writing the songs, I had relationships starting, relationships ending and relationships starting again," says Foljahn. "It just seemed natural to write about them. People would ask me what I was working on, and I would say, 'Oh, a bunch of fucking love songs.'"
But it's not just the other people in the songs. It's the ones on the record – including two extra guitar players, two drummers, a bassist, even back-up singers — that make this album so densely collaborative. Consider, for instance, "Wild Tonight," with its slow, blistering lead, its bluesy in- the-pocket rhythm guitar, its sweet, sweeping gospel chorus, its raucous drums. That's Smokey Hormel, who has played with Tom Waits, Beck, Johnny Cash, Joe Strummer, Neil Diamond, Norah Jones and Adele, on one guitar. Foljahn met him while auditioning, twice, for a spot in Beck's band (Hormel beat him out). Tom Beaujour, the album's producer/engineer, plays another guitar. Jeremy Wilms is on bass, and Jon Langmead, a drummer for Mark Eitzel and Jennifer O'Connor, punches out the beat. (Brooklyn drummer Brian Kantor sits in on two other tracks.) O'Connor and Amy Bezunartea sing harmonies.
The result is a beautifully layered, dense, full-band sound that amplifies Foljahn's evocative songs. Bend your ear to "Legends" with its cavorting, porch-picked guitar lick (Smokey again), its lilting, group-sung chorus, its sunny, folk-scented lift. Or check out "Etant Donné" a headlong, full-on garage rocker. "For me this is a totally upbeat pop record," he admits. Foljahn recorded Fucking Love Songs over a two-year period at Nuthouse Recording in Hoboken with Tom Beaujour (Juliana Hatfield, Nada Surf, Jennifer O'Connor ) producing and engineering. "Tom gets such great sounds," Foljahn says, "To my ears, his records have more resonance than you hear in current albums. There's almost a sound of the 1970s in it."
The main thing, though, are the songs, as cracked and individual as ever, but focused this time on love. "When I listen to a song I really like, I'm glad to be right where I am in the song, but I'm also wondering what's coming next and a little bit sad when it's gone," says Foljahn. You might find yourself feeling the same way about Fucking Love Songs.

By Jennifer Kelly